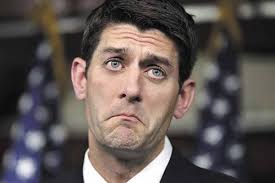 Paul Ryan must be running short on Washington cocktail party invitations – or perhaps he is itching to get back on MSNBC or CNN. Whatever it is, there is no good reason for a Republican to criticize talk radio, and to blame conservative media for "the coarsening of our debate."
What a tool! What liberal network talking point did he read that off of? Only someone so ensconced in the beltway that they can no longer see would utter such a vapid cliche. With that Nancy Pelosi, Harry Reid and Debbie Wasserman Schultz have said about Republicans in the PAST WEEK – how in the world can Ryan blame "talk radio" for this coarsening? It is sickening.
See the story here at Breitbart.
And think – we MUST HAVE a virtual congress. Washington is a cesspool.